MOMSnext: A group for moms of school-age kids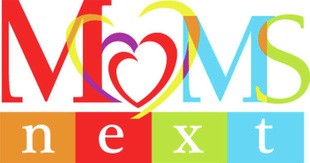 What Is It?
MOMSnext is an open, accepting place for all mothers of school-age kids (grades 1-12) to come, just as you are, to experience community, personal growth, practical help, and hope. MOMSnext will encourage, equip, and develop moms in the next phase of mothering.
When Is It?
Meets on the 1st, 3rd, and 5th Monday nights of each month from 6:30-8:30pm and St. Paul's Bible Church.
What Is A Typical Meeting?
Meetings begin with a short time of fellowship and food, followed by a group discussion on the current study book, or hearing from a speaker on a topic pertinent to your unique stage of life. Speaker: and discussion topics include relevant issues such as:
Raising Godly Kids




Bullying



Talking to your kids about puberty and sex




Kids and technology




Discipline for school-aged children... and much more.

*Childcare is provided
Contact MOMSnext Coordinators at
MOMSnextinBeverly@yahoo.com
2013-2014 Calendar:

September 2
Labor Day Holiday -
No MOMSnext
September 16
New MOMSnext Year Kickoff - Led By Tracy and Jill
September 30
Spa Day
October 7
"Embracing Our Child's Education" - Led By Jill
October 21
"Controlling Your Mess: Controlling Your Emotions" (Video) - Led By Ngina
November 4
"Embracing The Change" - Guest: Debbie Johnson, CNM
November 18
Operation Christmas Child - Led By Steering Team
December 2
"Embracing Christmas" - Led By Tracy
December 16
Christmas Dinner/Craft - Led By Steering Team
December 30
Christmas Holiday -
NO MOMSnext
January 6
"Embracing A Healthy Life" - Led By Jill
January 21
"Embracing Healthy Relationships" - Led By Tracy and Fonta
February 3
"Embracing The Art Of Love" - Led By Jill
February 17
"Celebrating Yourself" - Led By Ngina
March 3
"Let's Talk About Sex, Baby" - Led By Fonta
March 18
"Maintaining Our Relationship With Christ" - Led By Tracy
March 31
Spa Day - Beverly Nails
April 7
"Embracing Your Child's Personality - Led By Ngina
April 21
"Embracing Your Unique Child: Connecting With Your Child" (Video) - Led By Ngina
May 5
"Free for All"/Craft - Facilitated by Ngina and Tracy
May 19
"Celebrating The Fun" - Led by Fonta
June 2
Culmination of the Year - All
There Will Be No MOMSnext Meetings Over The Summer