SEARCHING?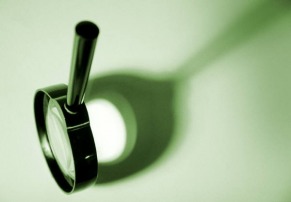 The Greatest Need
You were made to be in relationship with your Creator. A personal friendship with God is one that cannot be replaced by anyone or anything else, not even by close human friends or by romantic relationships. It is so central to our wholeness that we cannot know peace in our hearts without it. No level of success, achievement, possession, experience, or any other thrill can bring the satisfaction that knowing God will bring. Our peace of mind isn't the half of it though. We were created to give honor to our Creator…for His pleasure, for His enjoyment. But the problem is that we were born broken into a broken world – jaded, rebellious. We don't naturally care about God or His glory. We don't obey His laws. We have turned it around in our minds, assuming life is all about us instead of placing God at the center with all creation existing for His enjoyment. Because of our sins, we are condemned by God, awaiting judgment and punishment.
The Greatest Gift

BUT GOD, in His nature, is full of compassion. His heart was broken for us, so He sent His Son, Jesus, who was fully, completely God, but in a form that we could see and understand…human. He was kind, compassionate. He hated evil. He loved good. He challenged the religious institutions. He showed mercy to the sick and kindness to the poor. By His miracles, He demonstrated His power over the physical world, over sickness, even over death. And though Jesus had no fault of His own, He died a horrific and tragic death, not for any crime He committed, but for your sins and mine, should we believe. He died for all of it, every last perverted thought, ill intention, false motive, and bad deed. God crushed His Son in place of those who believe. Then three days later Jesus conquered death by coming to life again. And now He sits at the right hand of God as King.
The Greatest Decision

Now what? Do we just clean up our act, tone it down a bit, be nicer, try to offset our bad by doing good? The thing is, there is nothing we can do to save ourselves. There is no possible way for us to be good enough for God. And that is exactly the point. God is not asking us to fix ourselves. He is asking us to take a step of faith,
to believe. Acknowledge Him as God and Creator, completely in charge and the absolute center of everything.
Stop
doing wrong.
Pour out
your heart to God.
Ask
for forgiveness.
Invite Him to be your Savior, your Lord, your King – King of your heart, your mind, and your soul.
Surrender
your values, your goals, and embrace His.
Ask
Him to make you new. He will bring you to life, that you might be more alive than you have ever been.
Ask
Him to lead, guide, comfort, and direct you.
When you come to terms with the fact that God is the center around which everything revolves, and as you surrender your life to Him, dying to yourself, you will find more freedom, more richness, and more life than you could ever have found by trying to please yourself. Ironically, as you search for Him, you will find that it was not you who found Him…but He who found you.
The Next Steps
If you are beginning a relationship with God, let us encourage you that you are not alone. We are all in the process of growing in our relationship with Christ. We are all learning and journeying together. Here are some steps we encourage you to take to help you grow spiritually.
Find spiritual community. The Christian life was never meant to be lived alone. At St. Paul's Bible Church we promote community in smaller contexts we call Small Groups. Here you can be known and find the encouragement and support you need on your journey of faith.

Grow in knowledge. Pick up a Bible and begin to read. We'd also encourage you to join a Sunday School

class or a Wednesday Night Bible Study, where you can learn how to read and understand the Bible for yourself.

Live it out. Don't ever let your learning become more important that your obedience. The more you learn, the more responsible you will be for your actions. Put into practice the things you are learning. Don't worry; God will lead you as you talk to Him in prayer. He will be your guide.

Make a commitment to the family of Christ. Committing to a church family is an important step, because it is a formal pledge to a group of other believers. This commitment, which we call Membership at St. Paul's Bible Church, also allows you to be under the spiritual oversight of a pastor who will encourage you.

Serve. Discover the gifts that God has placed in you, and look for ways to serve the church and your community

.
If you have questions or would like to talk to someone about this important decision in your life, please call the church office at 773.238.4368.